[vc_row][vc_column][vc_column_text css=".vc_custom_1526526096125{padding-top: 80px !important;}"]
Get to know our software
All Darling Don't Panic clients get their own full access to Aisle Planner, our state-of-the-art planning software.
Aisle Planner is a suite of wedding/event planning and business tools.
It has everything you need to plan and manage all of the details of a wedding or event, in one place.
Including:
customisable checklists
timelines
budget sheets
guest lists
seating charts
style guides
colour palettes
wedding websites
contact lists
All of our clients get full access to Aisle Planner, regardless of package.
Take a look inside Aisle Planner: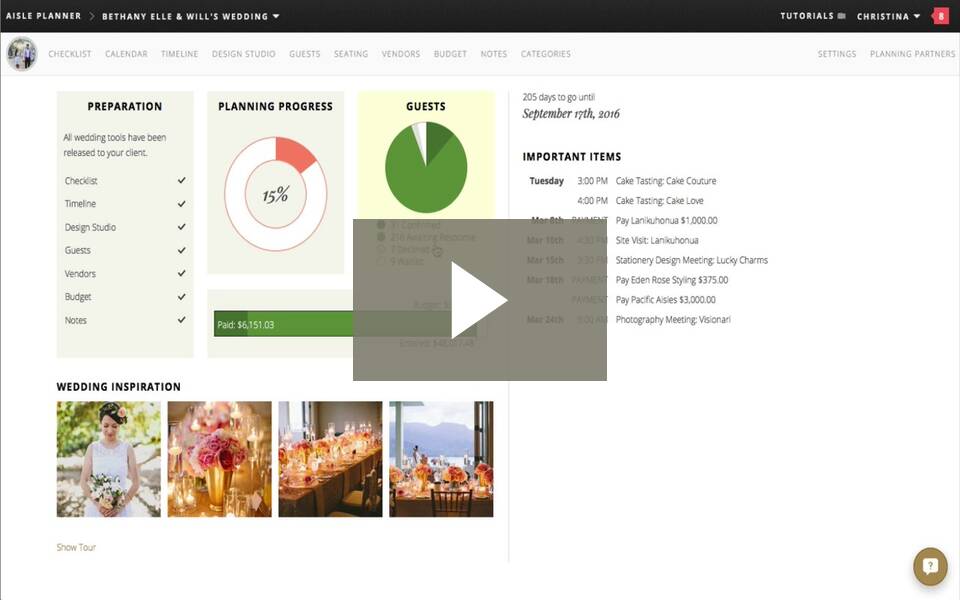 An Introduction to Aisle Planner's Wedding Tools
[/vc_column_text][/vc_column][/vc_row]